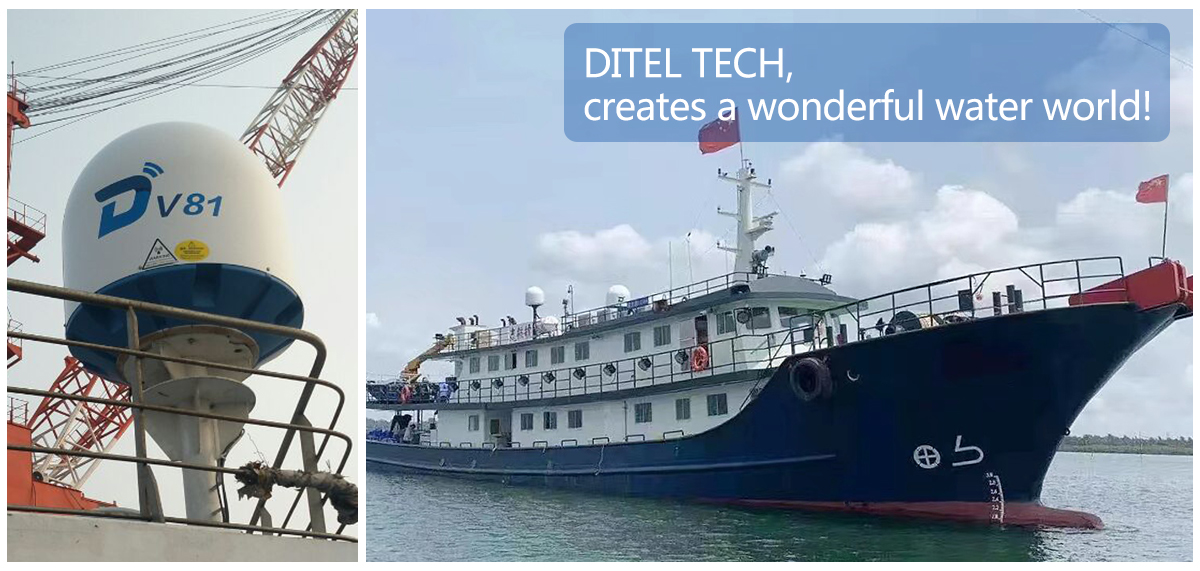 DITEL V81 80cm KU band 3-axis Maritime VSAT

The installation of DITEL V81 maritime VSAT has been fulfilled on a sport fishing boat in Hainan Province. Thanks to the superior signal tracking capability and stable broadband of DITEL V81, sea fishing enthusiasts from all over the world enjoy their unforgettable recreational fishing experiences, and even record their happinesss through the function of live broadcast.

DITEL V81 is a 80cm Ku-band maritime VSAT antenna with 3-axis stabilized platform and 5 patent technologies, so that superior high tracking performance and ease of operation on board can be guaranteed. Besides, video monitoring, broadband access, web television, remote video conference, VoIP services and other network applications satisfy the desire of tourists and crew for enjoying a wonderful water world both in entertainment and work.

DITEL pursues the ideas of enjoying the quality sea life anytime and anywhere for clients. For one thing, tourists can enjoy the entertainment projects provided by various network applications. For another, DITEL V81 facilitates the work efficiency of crew on board, making it easy to contact with the mainland. In a word, high-speed Internet connections provided by DITEL maritime VSAT antenna brings great convenience to tourists and crew.
*
SEND INQUIRY