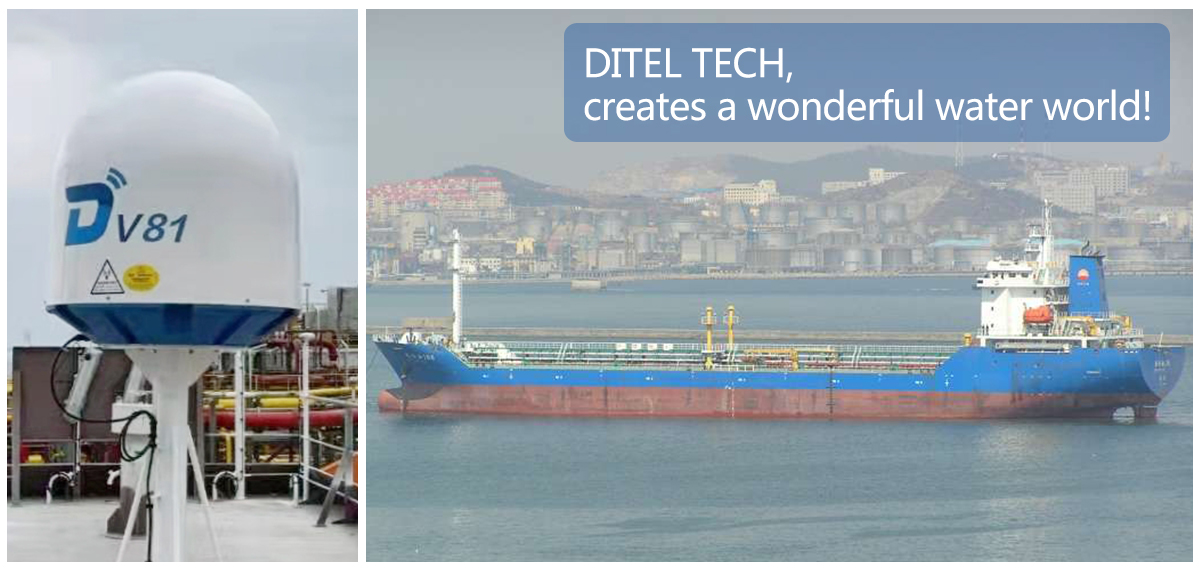 DITEL V81 80cm KU band 3-axis Maritime VSAT

DITEL V81 maritime VSAT completed installation on an oil tanker, which transports oil resources from north to the south market of China. DITEL V81 offers exceptional value and superior RF performance, ensuring ease of operation on board as well as access to remote support whenever needed.

DITEL 80cm KU band maritime VSAT antenna -- V81, which stands out to be an ideal choice for large vessel or platform, such as oil tanker, global merchant ships, oil and gas platform, etc. Based on 3-axis stabilized platform and 5 patent technologies, DITEL V81 performs superior high tracking capacity. There are various applications to be used for the whole vessel, such as video monitor, broadband access, web television, remote video conference and VoIP services.

Nowadays, it has become a common understanding to equip vessels with high-quality maritime satellite communication VSAT system to ensure the navigation safety, and timely and effective access to information at sea. DITEL strives to make customers to "enjoy the quality sea life anytime, anywhere". With the aim to offer timely and effective access to information at sea to satisfy the needs of our customers.
*
SEND INQUIRY