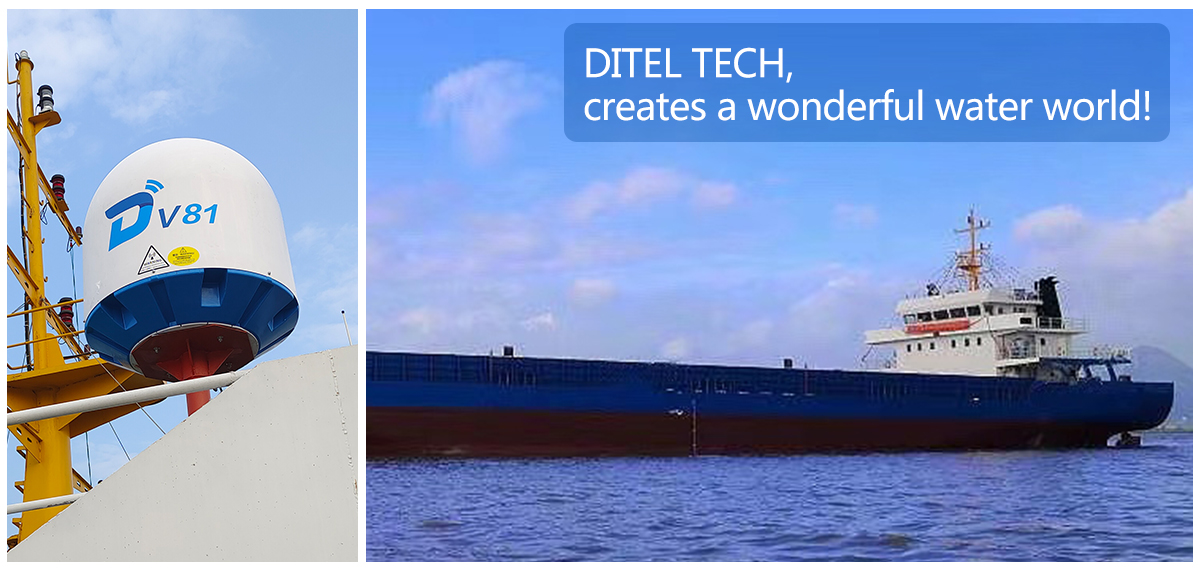 DITEL V81 80cm KU band 3-axis Maritime VSAT

The installation of DITEL V81 maritime VSAT has been finished on a cargo ship. Optimize and make efficient use of all ship equipment resources to fully enhance competitiveness. Timely technical support and perfect information improve navigation safety and enhance the coordination of navigation operations and the communication for the whole navigation to a great extent.

DITEL V81 is a 80cm Ku-band maritime VSAT antenna, which is an ideal system for large vessel or platform such as global merchant ships, bulk carriers, oil and gas platform etc. Thanks to 3-axis stabilized platform and 5 patent technologies, DITEL V81 performs superior high tracking capacity, supporting remote control by PC and mobile, video monitoring, broadband access, video conference, VoIP service and other network applications.

DITEL is honored to dedicate our best solution and service to our clients with a win-win accomplishment in both social and economic effects. There is no doubt that paying attention to maritime satellite VSAT system on board is a tendency towards the rapid social and economic development across the world. Satisfying the demands of clients are the motivation that DITEL always tries to keep moving.
*
SEND INQUIRY