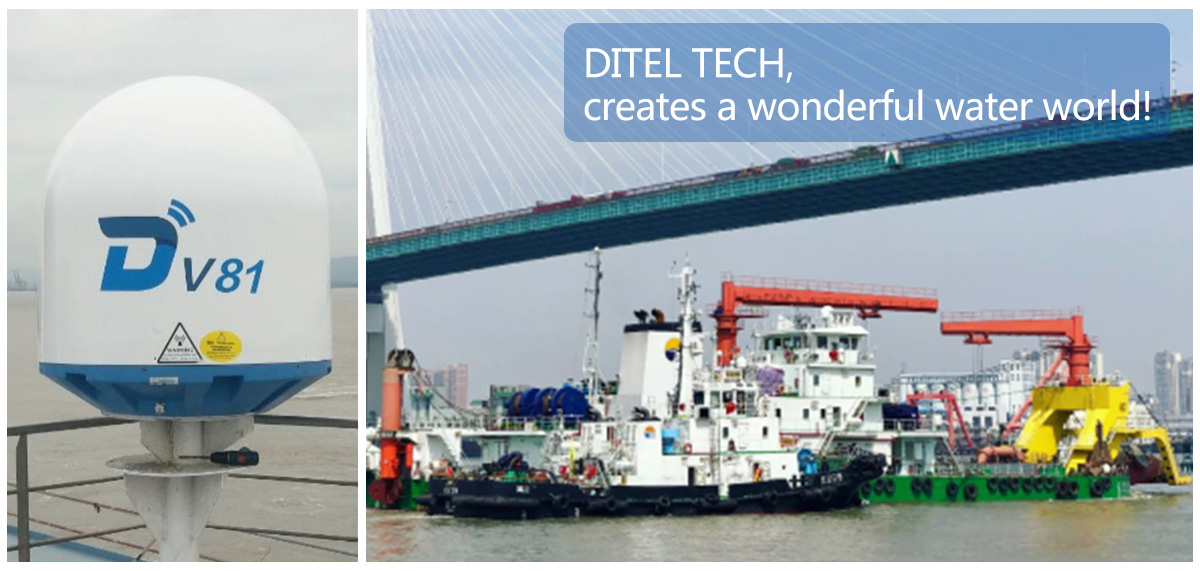 DITEL V81 80cm KU band 3-axis Maritime VSAT

DITEL V81 maritime VSAT was installed on a cutter suction dredger, which operates in the Yangtze Estuary. Because of the exceptional value and superior RF performance of DITEL V81, no matter how bad the weather is, the works on the cutter suction dredger such as the dredging and maintenance of waterways can proceed smoothly and orderly.

DITEL V81 is a 80cm Ku-band maritime VSAT antenna. On the basis of its 3-axis stabilized platform and 5 patent technologies, DITEL V81 supports remote control by PC and mobile, video monitoring, broadband, video conference, VoIP and other network applications. Equipped with DITEL maritime satellite VSAT system, the cutter suction dredger is covered with full network access to acquire essential support. Timely technical support and perfect information improve navigation safety and facilitate the efficient operation of the dredging work.

DITEL is leading the way in driving innovation in the satellite communications market. Governments and global players choose DITEL's stabilized satellite antenna systems to deliver connectivity when it matters most. Dredger is vital for the maintenance and cleaning of waterways. It is of great significance for maritime environment to carry out dredging projects, which is also in a manner consistent with DITEL's wish to creat a wonderful water world.
*
SEND INQUIRY