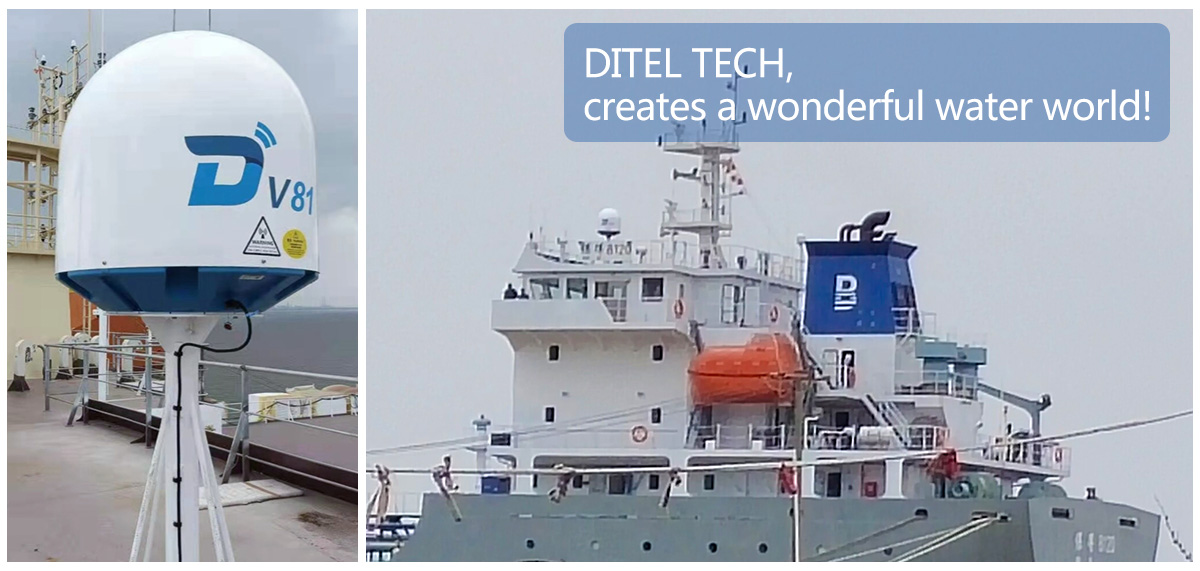 DITEL V81 80cm KU band 3-axis Maritime VSAT
The installation of DITEL V81 maritime VSAT antenna has been finished on a 7500 DWT oil tanker, which meets the relevant requirements of national defense transportation. Stable and efficient broadband access provided by DITEL V81 facilitates the oil tanker to provide safer and more efficient refined oil transportation services for the domestic coastal oil companies.

DITEL V81 80cm Ku-band maritime VSAT antenna offers exceptional value and superior RF performance, ensuring easy operation on board as well as access to remote support whenever it needs. With its 3-axis stabilized platform and 5 patent technologies, it suits for large vessels, such as merchant ship and wind installation vessel. DITEL V81 supports remote control by PC and mobile, video monitoring, broadband, video conference, VoIP and other network applications.

Nowadays, a common understanding of equiping vessels with excellent maritime satellite communication VSAT system has been reached to ensure the navigation safety, and timely and effective access to information at sea. Technical support will be offered for crew on board, and they can maintain contact with control center through stable internet anywhere and anytime. Besides, crew can spend time relaxing by various network applications in their spare time to achieve a better work-life balance during the long sailing trip.
*
SEND INQUIRY