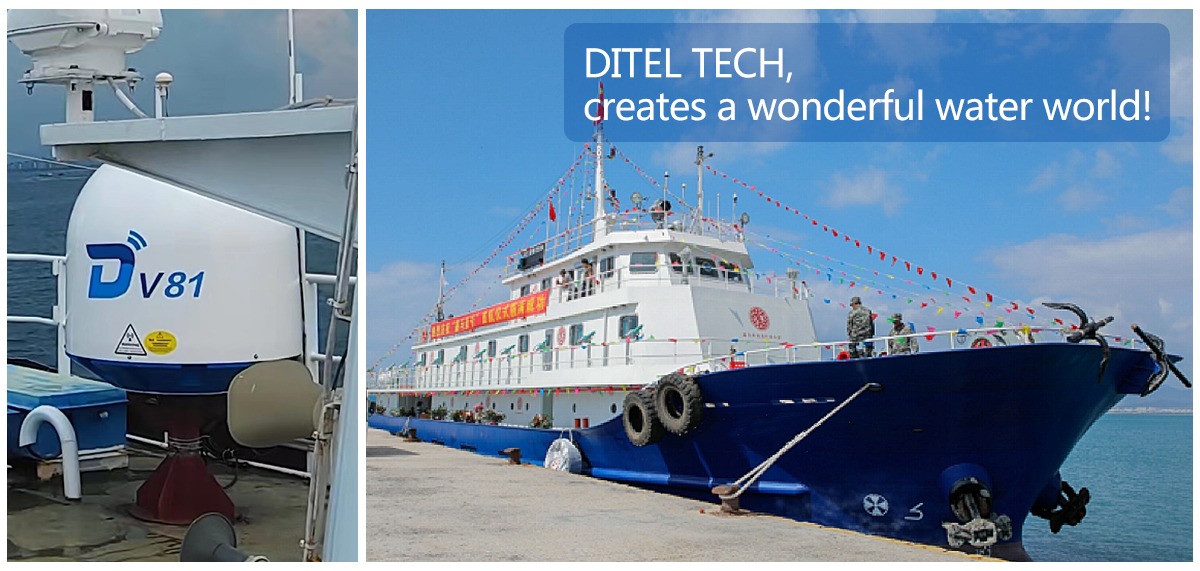 DITEL V81 80cm KU band 3-axis Maritime VSAT

Recently, DITEL V81 maritime VSAT has been successfully installed in the Sanya sport fishing boat, which makes it possible for all the sport fishers and passengers on the vessel to get connected to the Internet on the sea. The fast Internet connection provided by DITEL V81 has even upgraded the enjoyment of sport fishing in Sanya. Fast Internet connection has becoming a necessity for most fisherman these days.

DITEL V81 is a 80cm Ku-band maritime VSAT antenna with a 3-axis stabilized platform and 5 patent technologies. Therefore, the superior high tracking performance and ease of operation on board can be guaranteed. At the same time, video monitoring, broadband access, web television, remote video conference, VoIP services and other network applications are presented to meet the desire for enjoying a wonderful water world both in work and entertainment.

DITEL commit to support the great enjoyment of sea life anytime and anywhere. DITEL V81, as one of our VSAT maritime antennas, provides superior signal tracking capability and stable broadband. The great communication performance of our V81 satellite antenna not only makes the vessel get connected to the mainland flawlessly, but also enriches the entertainment for all the passengers and fisherman on board. DITEL V81 has become a popular choice for various vessels worldwide.
*
SEND INQUIRY