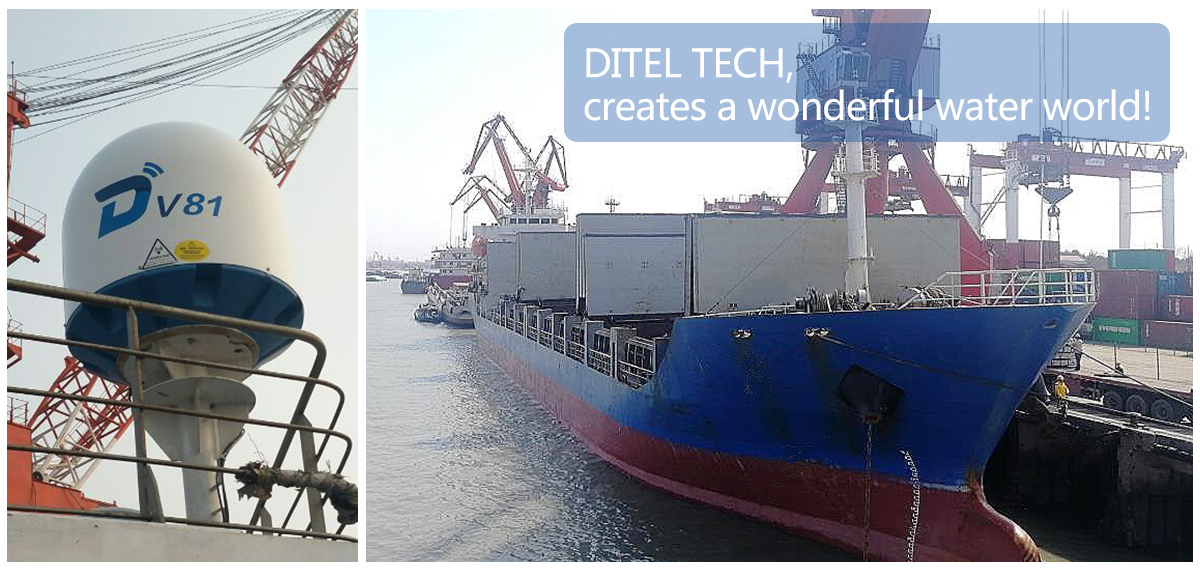 DITEL V81 80cm KU band 3-axis Maritime VSAT

DITEL V81 maritime VSAT has served a great number of vessels worldwide. DITEL has successfully installed V81 on another cargo ship these days. DITEL technical support team has provided professional guidance while making the installation. This DITEL V81 will provide reliable and stable Internet connection for all the cruise on the ship. The flawless connectivity not only helps monitoring but also enables entertainment during the voyage.

DITEL V81 is a 80cm Ku-band maritime VSAT antenna with a 3-axis stabilized platform and 5 patent technologies. Therefore, the superior high tracking performance and ease of operation on board can be guaranteed. At the same time, video monitoring, broadband access, web television, remote video conference, VoIP services and other network applications are presented to meet the desire for enjoying a wonderful water world both in work and entertainment.

Instead of LTE, VSAT has become the most important antenna today. As one of the most reliable maritime antenna providers, DITEL has developed various VSAT models to support different requirements. The outstanding performance of DITEL V81 has been proven by a lot of applications on different vessels. DITEL V81 has become one of DITEL's most popular products now.
*
SEND INQUIRY