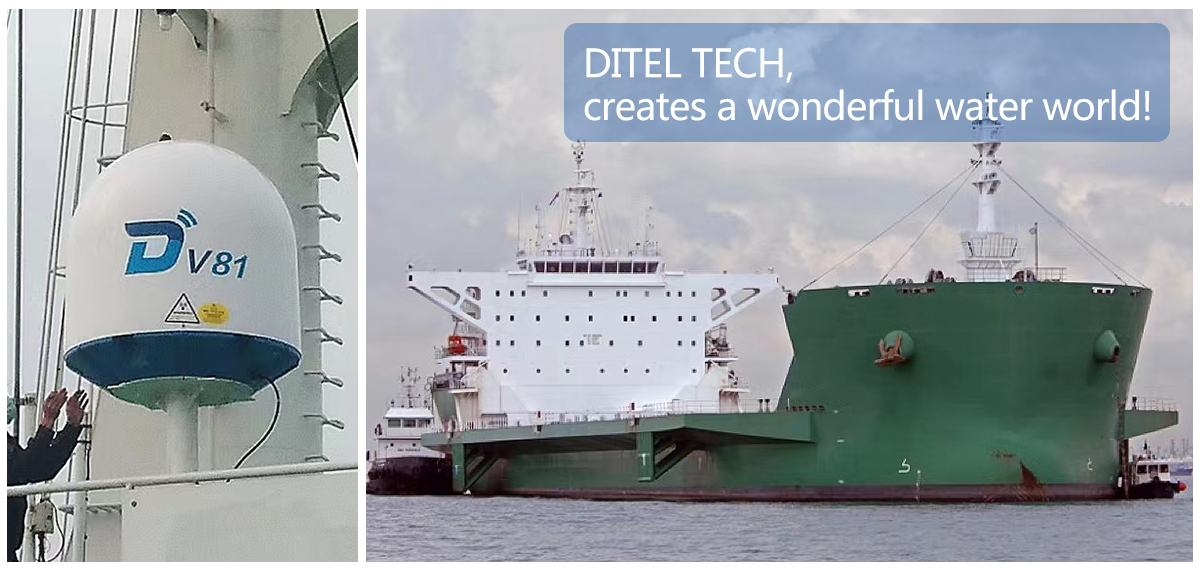 DITEL V81 80cm KU band 3-axis Maritime VSAT

DITEL finished the installation of DITEL V81 maritime VSAT on a 23,486t DWT heavy load carrier. Thanks to its excellent signal tracking capability and stable broadband, the installation demonstrates the capabilities of communication system and the efficient works of crew on board.

DITEL V81 is a 80cm Ku-band maritime VSAT antenna. On the basis of its 3-axis stabilized platform and 5 patent technologies, DITEL V81 offers superior RF performance to ensure safe and efficient operations on board under all kinds of conditions. Timely technical support and perfect information improve navigation safety and enhance the coordination of navigation operations and the communication for the whole navigation to a great extent.

DITEL is committed to offering our clients full-functional maritime VSAT system. To meet the high demand for broadband, DITEL maritime VSAT system provides a suite of premium telecommunication solutions for vessels to maintain continuous connectivity with the mainland throughout the navigation. Futhermore, meeting the needs of crew to work and live at sea is also what DITEL is after. With the rapid global trade development, focusing on maritime VSAT system on board, without doubt, is a future developing trend.

*
SEND INQUIRY