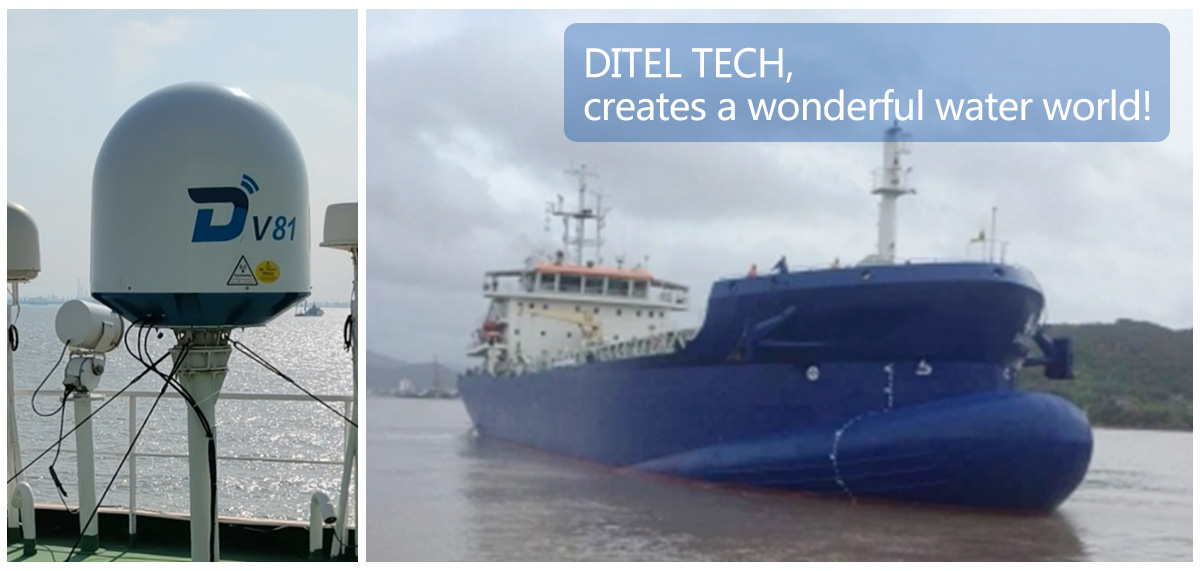 DITEL V81 80cm KU band 3-axis Maritime VSAT
The installation of DITEL V81 maritime VSAT has completed on another self-propelled barge, which operates in the Yangtze Estuary deep water channel with a hopper capacity of 7100 m³. Due to its exceptional value and superior RF performance, DITEL V81 ensures easy operation on board as well as access to remote support whenever it needs.

DITEL V81 is a 80cm Ku-band maritime VSAT antenna. On the basis of its 3-axis stabilized platform and 5 patent technologies, DITEL V81 supports remote control by PC and mobile, video monitoring, broadband, video conference, VoIP and other network applications. Barges are essential to the maintenance and cleaning of waterways. Timely technical support and perfect information improve navigation safety and enhance the coordination of navigation operations and the communication throughout the navigation.

DITEL finds it responsible to satisfy the clients' needs of enjoying the quality sea life anytime and anywhere. For one thing, as a medium of communication with the mainland, DITEL V81 achieves fast information exchange. For another, crew's work efficiency can be greatly improved by a variety of network applications provided by maritime VSAT. All in all, DITEL V81 meets the demands both in life and work, and makes firm strides towards water world.
*
SEND INQUIRY