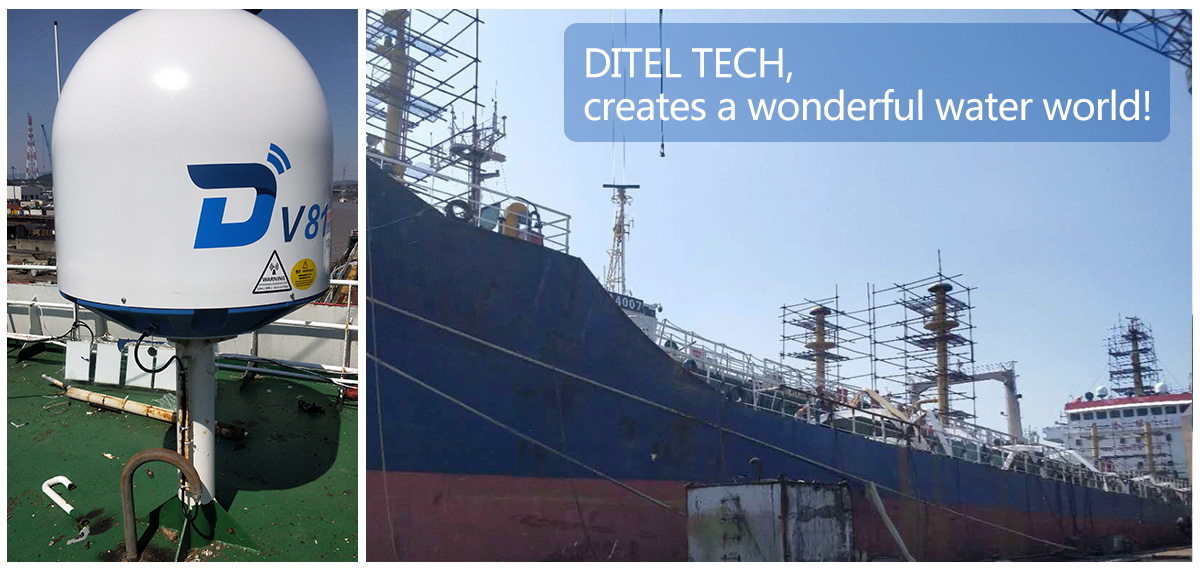 DITEL V81 80cm KU band 3-axis Maritime VSAT

DITEL dual V81 maritime VSAT antennas completed installation on an oil tanker, which mainly transports oil resources from north to the south market of China. The equipment of maritime satellite communication system continues to provide stable and efficient broadband access for the whole vessel during its transportation.

DITEL 80cm KU band maritime VSAT antenna -- V81, which stands out to be an ideal choice for large vessel or platform, such as oil tanker, global merchant ships, oil and gas platform, etc. DITEL V81 performs super high tracking performance, supporting remote control by PC and mobile, video monitoring, broadband access, video conference, VoIP service and other network applications. Its excellent performance meets the requirements of safe and efficient operations in long-term transportation at sea.

Nowadays, it has become a common understanding to equip vessels with high-quality maritime satellite communication VSAT system to ensure the navigation safety, and timely and effective access to information at sea. Thanks to which, crew on board can get the technical support and keep in touch with control center through stable internet in time regardless of location or conditions. In addition, crew have a chance to enjoy a relaxing time in their spare time during the long sailing trip. All in all, DITEL makes it simple to work and live at sea.
*
SEND INQUIRY