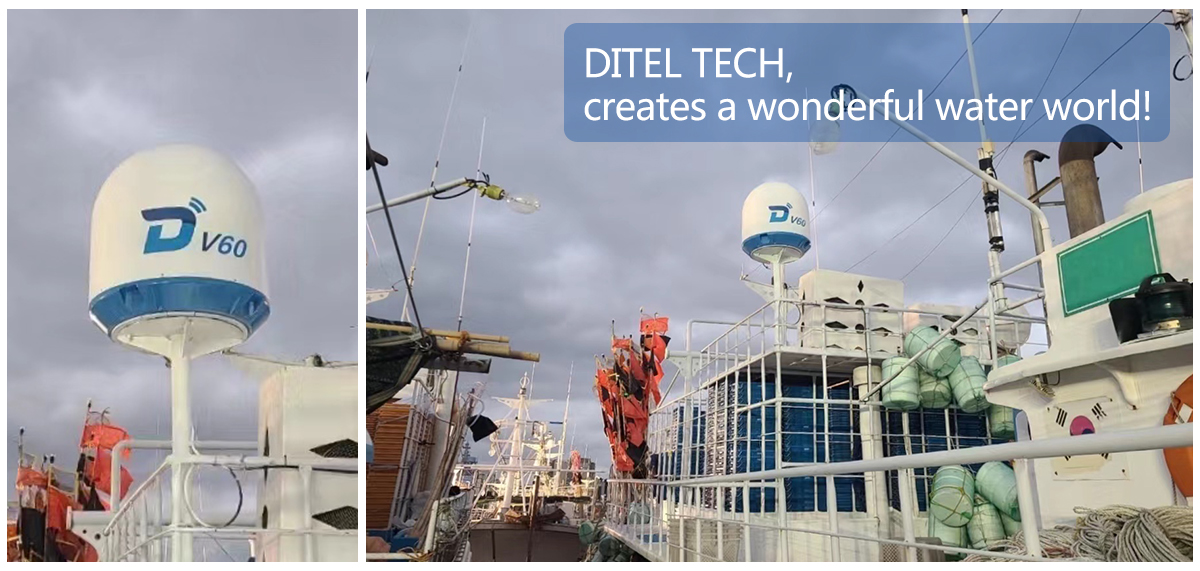 DITEL V60 63cm KU band 2-axis Maritime VSAT
The installation of DITEL V60 maritime VSAT have been fulfilled on another fishing boat in Korea. With the superior signal tracking capability and stable broadband of DITEL V60, the fishing boat set sail steadily and safely for fishing. Besides, featuring a compact size and lightweight design, DITEL V60 achieves the perfect balance between performance and price, which wins warm praise from our fishermen friends.

DITEL V60 is a 63cm KU band maritime VSAT antenna, which is ideal for smaller vessels with space constraints. With its 2-axis stabilized platform and 5 patent technology, a high-speed maritime broadband is provided. For instance, web browsing, web-TV, social media and messaging services and so on can be achieved. With high-quality Internet, the crew can easily share exciting moments with friends and family.

It is essential for fishing boat to equip the excellent maritime satellite communication VSAT system because it ensures the safety of navigation and the acquisition of information in time at sea. The crew, no matter where they are, can keep in touch with control center to get timely technical support via the steady Internet connection. In addition, they also have the opportunity to relax in their spare time through a variety of network applications during the long fishing trips.
*
SEND INQUIRY