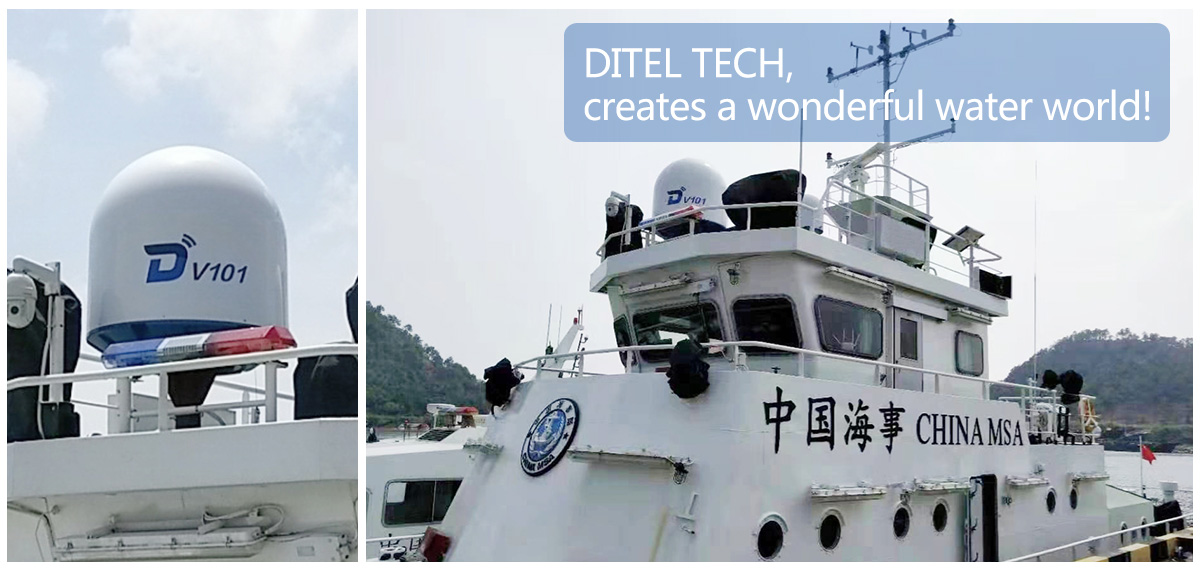 DITEL V101 1m KU band 3-axis Maritime VSAT

The installation of DITEL V101 maritime VSAT has been fulfilled on a patrol vessel of CHINA MSA, which mainly navigates a cruise around west bay of Fangcheng port in Guangxi province. In posssession of the superior signal tracking capability and stable broadband, DITEL V101 facilitates the information interaction, and efficiently assists in maritime search and rescue activities.

DITEL V101 is a 1m Ku-band maritime VSAT antenna, which is an ideal system for large vessel or platform such as global merchant ships, military vessel, offshore vessels, oil and gas platform etc. On account of 3-axis stabilized platform and 5 patent technologies, DITEL V101 offers superior high tracking performance, supporting remote control by PC and mobile, video monitoring, broadband access, video conference, VoIP service and other network applications. Global automatic satellite switching can be achieved with more than 10 sets of satellite frequency preset. Through selecting different satellite, DITEL V101 can provide stable and efficient service to the patrol vessel of National MSA with high broadband requirements.

In order to accomplish the important maritime patrol missions smoothly, it is necessary to equip National MSA patrol vessel with excellent maritime satellite communication system. With high speed Internet access of DITEL maritime VSAT system, crew can obtain relevant maritime information in time and stay in touch with the mainland regardless of vessel's position or conditions. For instance, when maritime rescue center received a message for help, the patrol vessel could immediately arrive at the scene, and accurately located the fishermen and the fishing boat in distress to ensure that the maritime patrol mission was carried out efficiently. DITEL is committed to providing full-functional maritime satellite communication system for our clients.
*
SEND INQUIRY