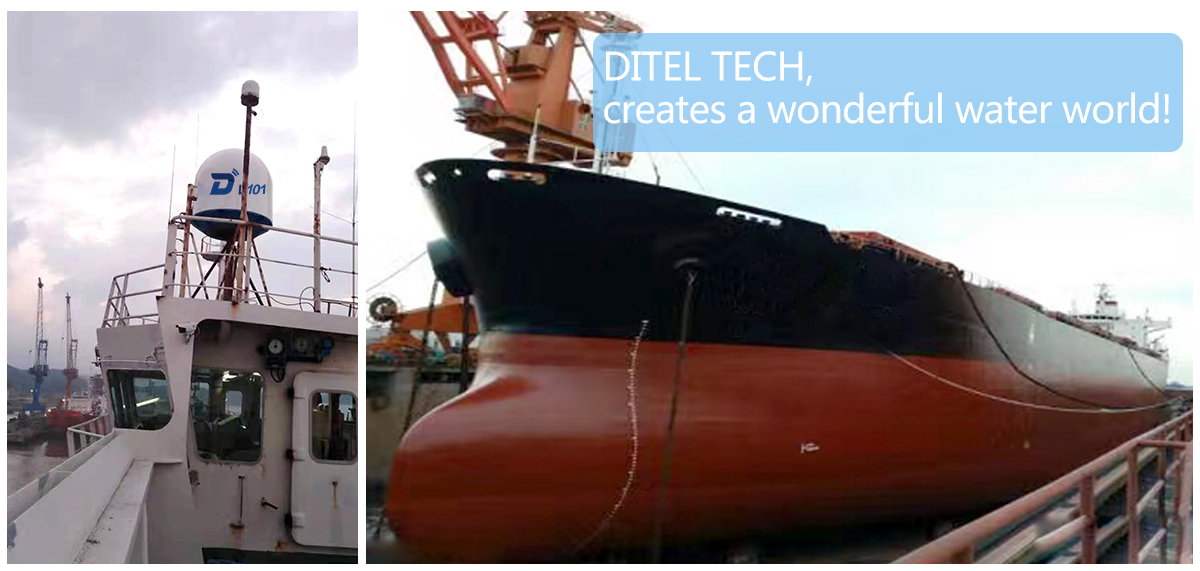 DITEL V101 100cm KU band 3-axis maritime satellite antenna
DITEL V101 maritime satellite VSAT antenna installed on a Bulk carrier of 50,000 tons with 13 sets of satellite frequency preset going for global lines. V101 provides stable and full network coverage for the whole vessel, which made great contributions to its cargo transportation around the world.
DITEL V101 is a 100cm Ku-band maritime satellite VSAT antenna, which is an ideal system for large vessel or platform such as global commercial vessels, offshore vessels, oil and gas platform etc. It could achieve global automatic satellite switching with more than 10 sets of satellite frequency preset. V101 marine satellite VSAT antenna performs superior high tracking capacity, supporting video monitor, broadband access, web television, remote video conference and networking telephone service. In the fixed sailing range, V101 could select different satellite from its pre-progammed database to meet the high request for broadband.
With DITEL V101 marine satellite VSAT antenna installed, the crew can not only get the technical support and more relevant information through internet conveniently, but also have a chance to enjoy a relaxing time in their spare time during the long sailing trip, a win-win accomplishment in both social and economic effects.
By Betty Zhang
*
SEND INQUIRY