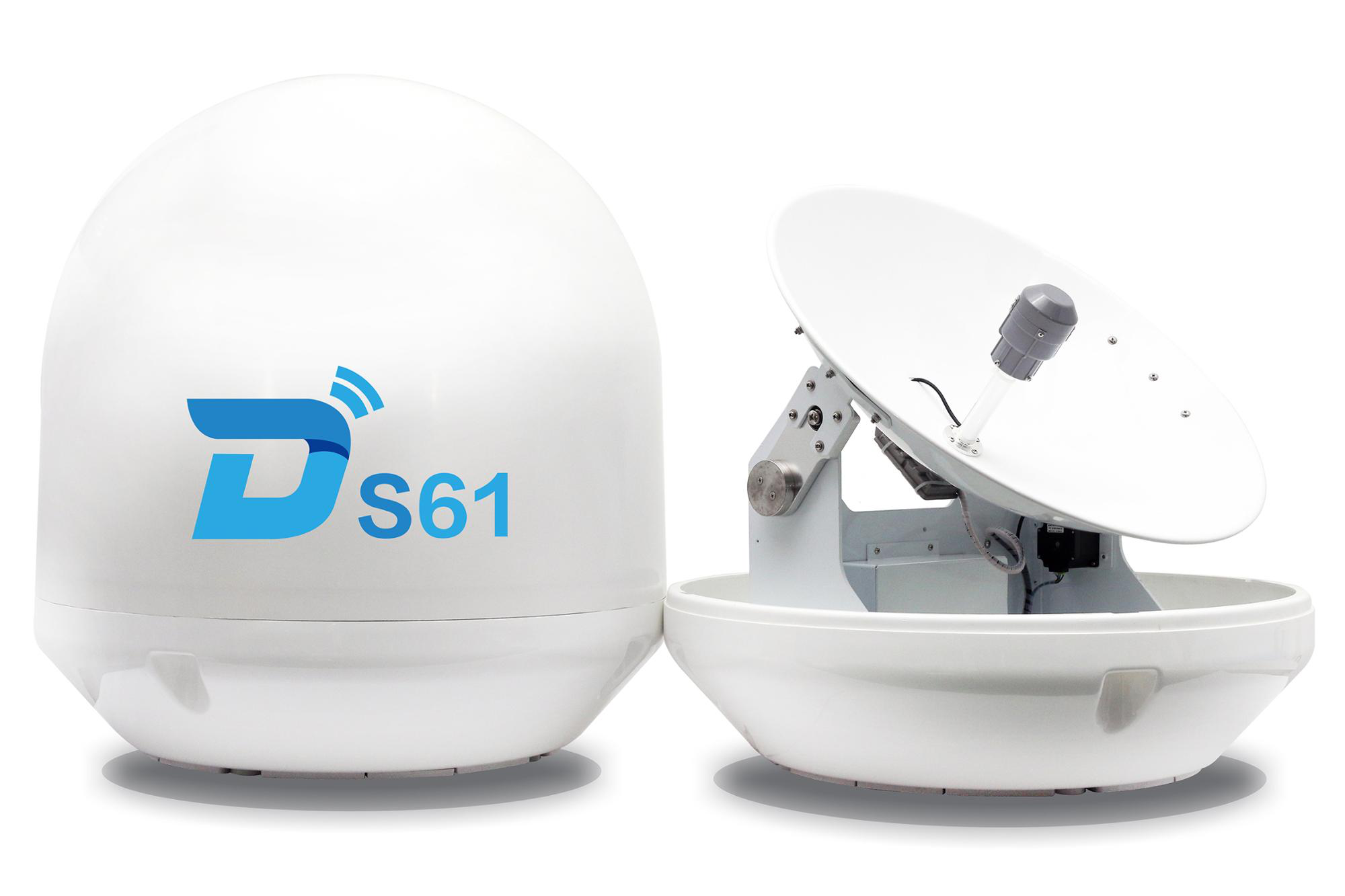 DITEL S61
63cm 3-axis ku band digital outdoor TV marine satellite antenna
TVRO

refers to Television receive-only, which is a term used chiefly in North America at first to refer to the reception of satellite television from FSS-type satellites, generally on C-band analog; free-to-air and unconnected to a commercial DBS provider. TVRO was the main means of consumer satellite reception in the United States and Canada until the mid-1990s with the arrival of direct-broadcast satellite television services such as Primestar, USSB, Bell TV, DirecTV, Dish Network, Sky TV that transmit Ku signals. TVRO systems relied on feeds being transmitted unencrypted and using open standards, which heavily contrasts to DBS systems in the region.
The term is also used to refer to receiving digital television "backhaul" feeds from FSS-type satellites. Reception of free-to-air satellite signals, generally Ku band Digital Video Broadcasting, for home viewing is still common in Europe, India and Australia, although the TVRO nomenclature was never used there. Free-to-air satellite signals are also very common in China, as many rural locations cannot receive cable television and solely rely on satellites to deliver television signals to individual homes.
Marine TVRO
Television is the backbone of onboard entertainment – a key communicator of news, sport and entertainment.

The term TVRO has been in use on ships since it was introduced in the 1980s. Until this time ships had not been able to receive television signals from satellites due to their rocking motion rendering reception impossible. DITEL launched the first marine satellite TV antenna in 2010, and continued to launch R-Series and A-Serious marine antennas in 2011. The first quarter of 2013 saw sales over-top the 3000 TVROs mark. The successful implementation of stabilised TVRO systems on ships immediately led to the development of maritime VSAT systems. The new generation of DITEL TVRO systems S-Series came in 2015, which improved accuracy and reduced maintenance.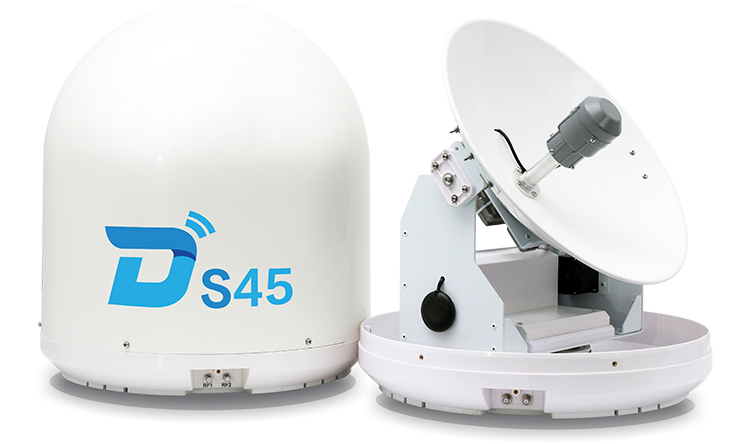 DITEL S45
ku band 45cm mobile outdoor TV marine satellite antenna for auto tracking
About DITEL
DITEL

is one of the world's leading providers of satellite communications and smart systems for the maritime, industrial, and military sectors. Founded in 2009, DITEL is leading the way in driving innovation in the satellite communications market. Governments and global players choose DITEL's stabilized satellite antenna systems to deliver connectivity when it matters most.

DITEL has obtained the certification of CCS quality management system and ISO 9001:2015 quality management system certification as well as the value-added telecom business license issued by the ministry of industry and information technology of the People's Republic of China.
*
SEND INQUIRY