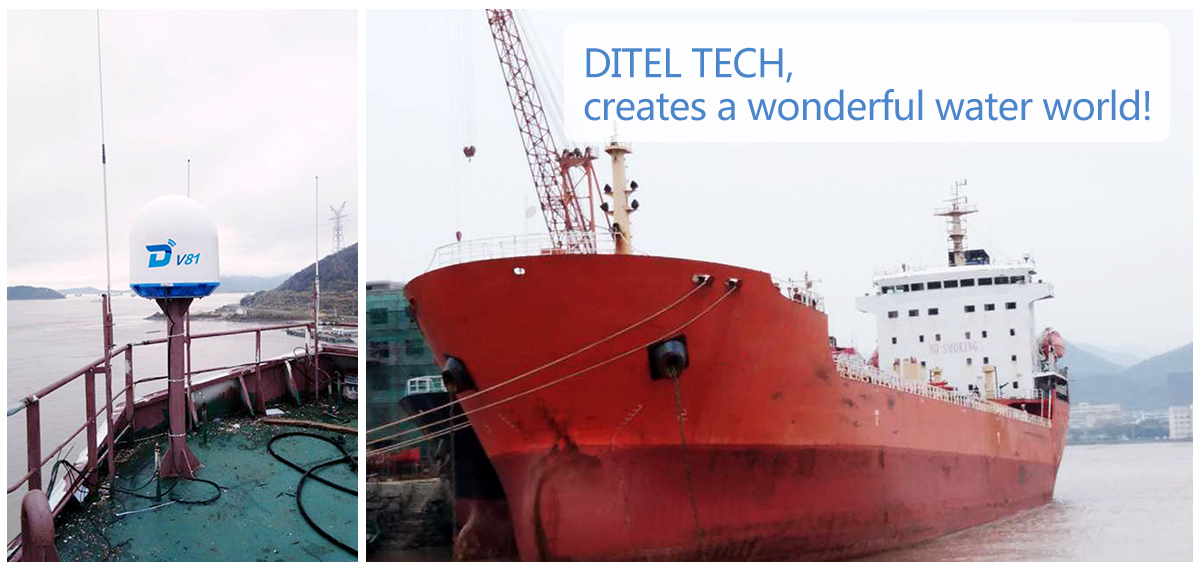 DITEL V81 83cm dish Ku band 3-axis marine satellite VSAT
DITEL maritime satellite VSAT V81 installed on an Oil Tanker, the maritime satellite communication system equipped on the Oil Tanker continued to provide stable and efficient broadband access for the whole vessel during its transportation.
DITEL KU band 83cm maritime satellite VSAT -- V81 stands out to be an ideal choice for large vessel or platform such as oil tanker, global commercial vessel, oil and gas platform etc. V81 is popular for its superior high tracking performance and cost-effectiveness. Its smart system is all-round, including support remote control by PC and mobile, video monitoring, broadband access, video conference, VoIP service and other network applications. What's more, V81 could achieve global automatic satellite switching with several sets of satellite frequency preset and keep continuous quickly lock despite of vessel shaking. The excellent communication system is in no doubt to satisfy the demand of stable and efficient broadband access during the long time oil transportation at sea.
To assure the safety and acquiring information in time at sea, equipping oil tankers with maritime satellite communication VSAT system is necessary. DITEL is honored to offer the full-functional maritime satellite communication system to great valued customers. While equipped with DITEL excellent maritime satellite communication system on board, crew could easily stay in touch with friends and families through fluent internet access. Also it brings great convenience to get the relevant work information on time and have fast connectivity between the vessel and shore regardless of location or conditions.
By Betty Zhang
*
SEND INQUIRY