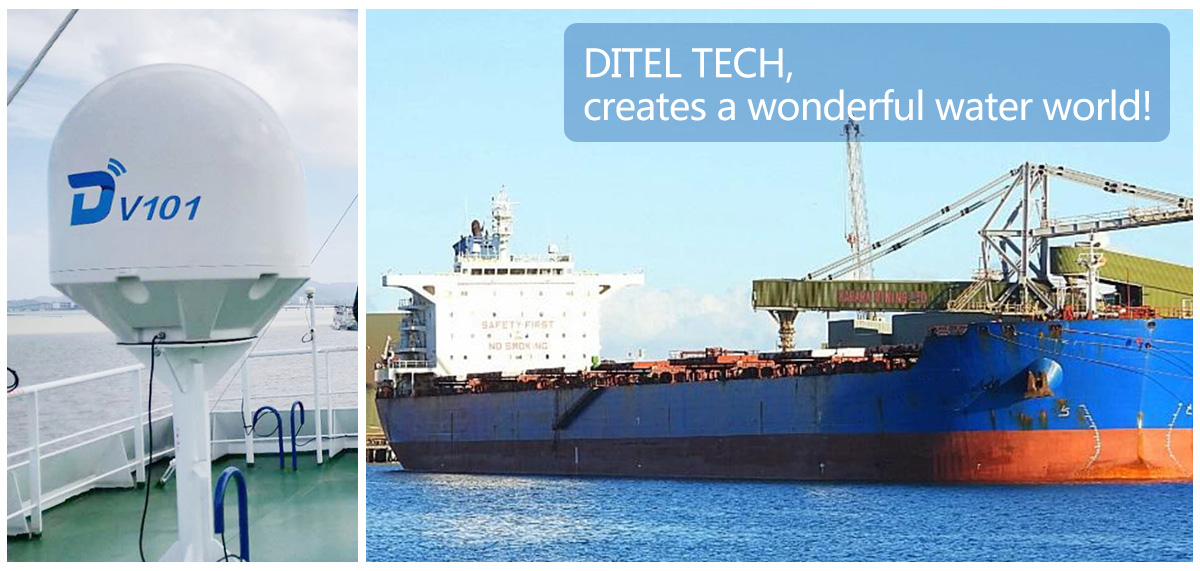 DITEL V101 1m KU band 3-axis Maritime VSAT

The installation of DITEL V101 maritime VSAT has been finished on a 95,352 DWT bulk carrier, which heads for Southeast Asian and Australian waters. With the excellent communication system capability of V101, stable and efficient network coverage ensures the smooth navigation of the whole vessel. And the prospect of the benefits to shipowner and crew are expected.

DITEL V101 is a 1m Ku-band maritime VSAT antenna. On account of 3-axis stabilized platform and 5 patent technologies, DITEL V101 represents superior high tracking capacity, supporting remote control by PC and mobile, video monitoring, broadband access, video conference, VoIP service and other network applications. Global automatic satellite switching can be achieved with more than 10 sets of satellite frequency preset. Through selecting different satellites from a pre-planned database, V101 is able to meet the high broadband requirements within a fixed navigation range.

It is convenient for crew to work and live on board by DITEL maritime VSAT system. With high speed Internet access, crew can obtain relevant maritime information in time and stay in touch with the mainland regardless of vessel's position or conditions. DITEL maritime VSAT system witnesses an endless economic benefits to shipowner and crew. Optimize and make efficient use of all vessel equipment resources to fully enhance competitiveness. DITEL is committed to providing full-functional maritime satellite communication system for our clients.
*
SEND INQUIRY