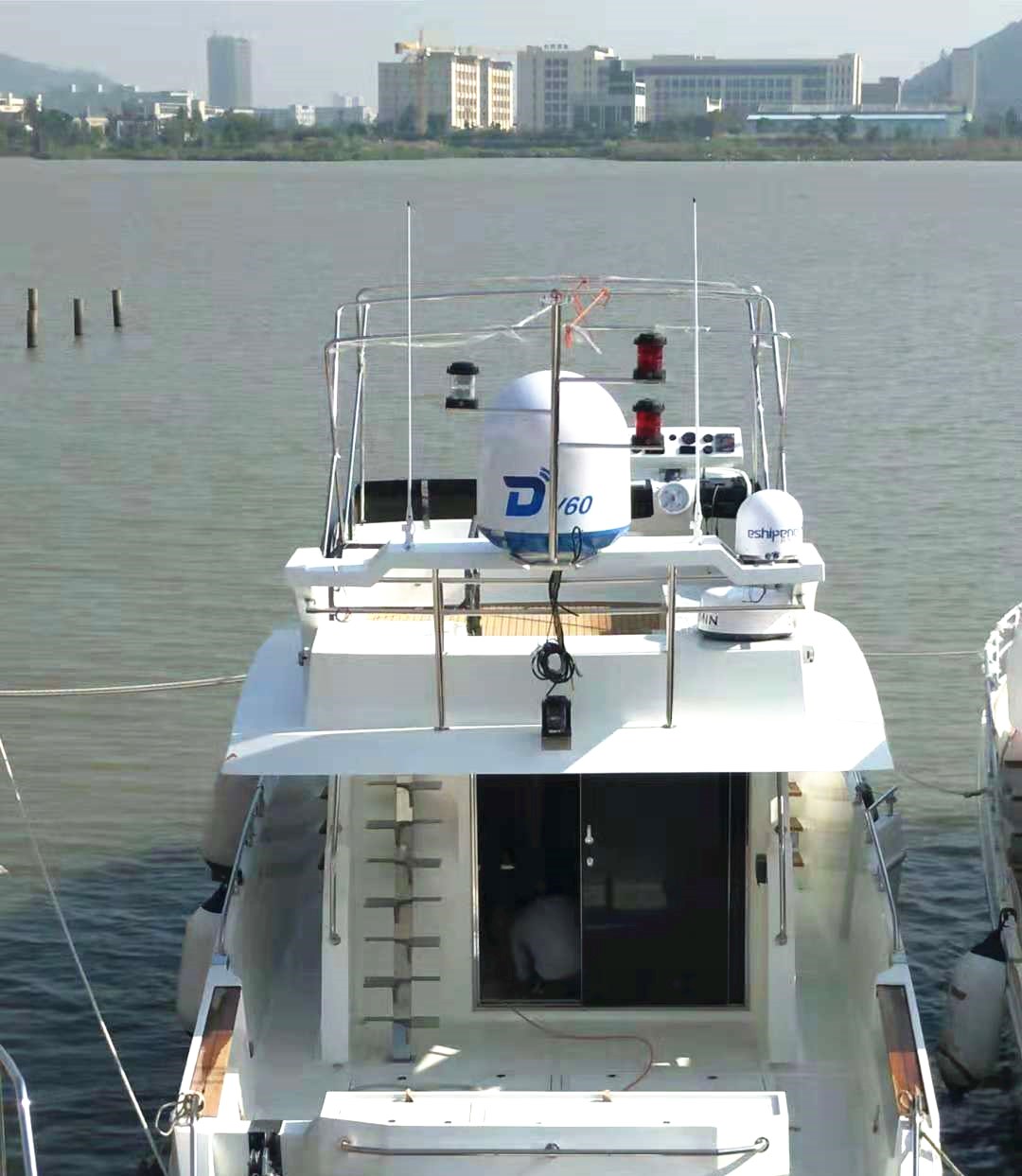 DITEL V60
63cm KU band marine satellite antenna
DITEL V60

marine satellite antenna installed on yacht --
"
MINUO
"
, performing super high tracking effiency with 5 features --
SkyFocus
TM
, Watchman
TM
, Tri-Door
TM
, Singfinger
TM
,
LightenLife
TM
,
thanks to which, people can share the fun time at sea with families and friends timely! What a wonderful time to enjoy the sea!
Nowadays, yacht is a good choice for people who loving to appreciate the beauty of sea to spend their holiday. With the installation of DITEL V60 VSAT Antenna, people on vessel still could enjoy the convenience and amusement of internet as usual, such as to share the photos on social software, chatting with friends and families and so on.
Notes:
SkyFocusTM super high gain antenna -- Ring focus antenna providing extra high communication;
WatchmanTM double inertial guidance project -- High tracking accuracy and stability by double inertial guidance project and Ditel's distinctive Algorithm patent;
Tri-DoorTM smart failure testing -- Checking peripheral equipment automatically, preventing system malfunction;
SingfingerTM one-key operation system -- Interactive action of state control and parameter input with;
LightenLifeTM built-in WIFI interface -- remote processing system on mobile terminal is available.
About DITEL
DITEL

is one of the world's leading providers of satellite communications and smart systems for the maritime, industrial, and military sectors. Founded in 2009, DITEL is leading the way in driving innovation in the satellite communications market. Governments and global players choose DITEL's stabilized satellite antenna systems to deliver connectivity when it matters most.
DITEL has obtained the certification of CCS quality management system and ISO 9001:2015 quality management system certification as well as the value-added telecom business license issued by the ministry of industry and information technology of the People's Republic of China.
*
SEND INQUIRY