DITEL V81 maritime satellite VSAT installed on LIANYUNGANG C-K FERRY to be an update for previous V90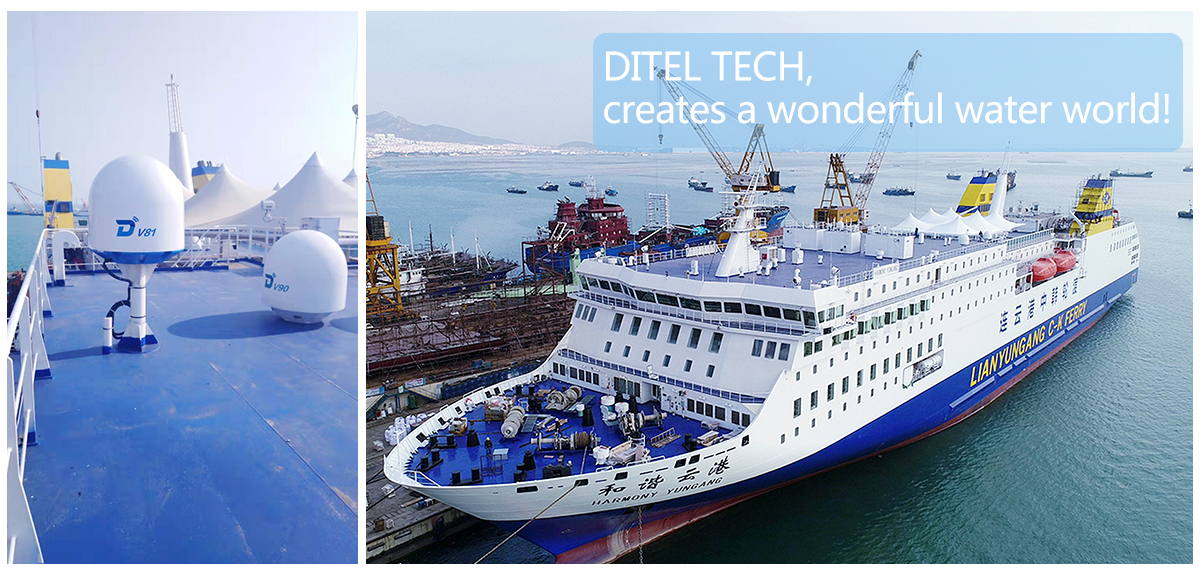 DITEL

V81

maritime satellite VSAT antenna installed on LIANYUNGANG C-K FERRY to be an update for previous V90. With smaller reflector, V81 even performed better in its stability and broadband efficiency. DITEL maritime satellite VSAT system played a crucial role in routes between china and korea.

DITEL V81 is a 3-axis Ku-band

maritime satellite VSAT

with 83cm reflector. Compared to V90, it has smaller reflector but better signal tracking capability and broadband efficiency. V81 supports remote control by PC and mobile, video monitoring, broadband access, video conference, VoIP service and other network applications. Without doubt, it is an ideal system for large vessel or platform such as global commercial vessels, offshore vessels, oil and gas platform etc. To meet the high request for broadband at sea, it achieves global automatic satellite switching with more than 10 sets of satellite frequency preset.

With DITEL V81 martime satellite VSAT antenna installed, not only can the crew get the technical support and more relevant information through internet in time, but also the passengers on LIANYUNGANG C-K FERRY can have a chance to share their wonderful journey with their families and friends. What a win-win accomplishment in both social and economic effects!
*
SEND INQUIRY