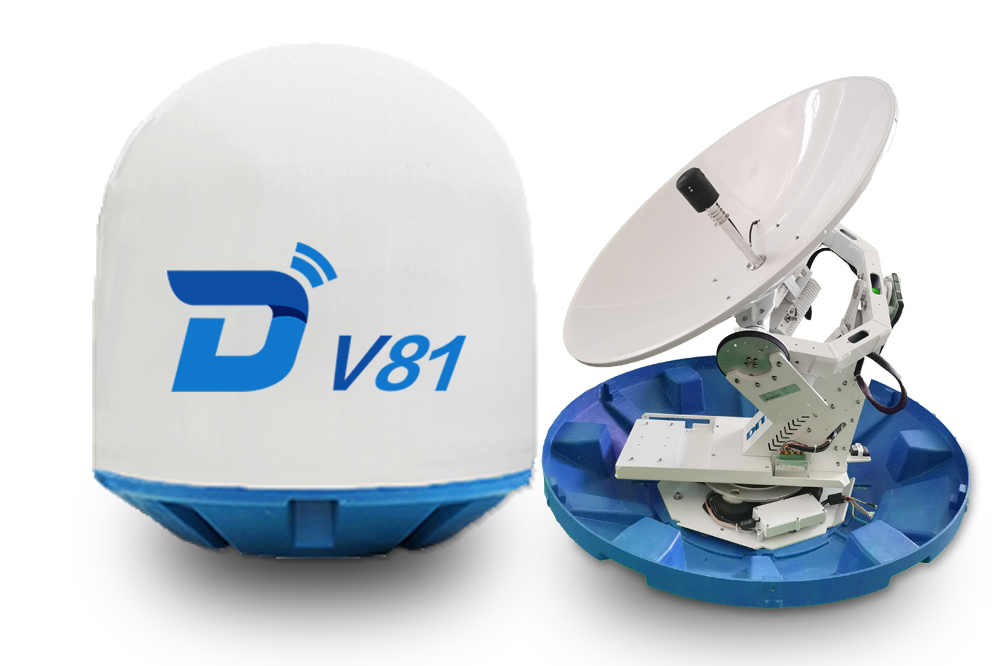 DITEL V81 83cm KU band maritime satellite antenna
Great news! DITEL newly launches 83cm KU band maritime satellite

VSAT antenna

V81 to meet the large market demand!
DITEL V81

is a 83cm Ku-band maritime satellite VSAT antenna, which has excellent performance among large aperture marine VSAT antennas.
Firstly, with its 83cm reflector, V81 has better signal reception for the higher reflector accuracy.
Secondly, compared to 90cm marine satellite VSAT antenna, V81 is more cost-effective but even keep the same advantages in its general performance, including the stability and tracking performance.
Thirdly, V81 marine satellite VSAT antenna takes highly favor by smaller vessels having high signal reception and stability requirement for its compact size and lightweight design.
What
'
s more, the 83cm reflector has acquired the Aperture size permission to enter the VSAT antenna market for meeting the Aperture Limits in some countries.
*
SEND INQUIRY