DITEL V101 maritime VSAT installed on ocean fishing vessel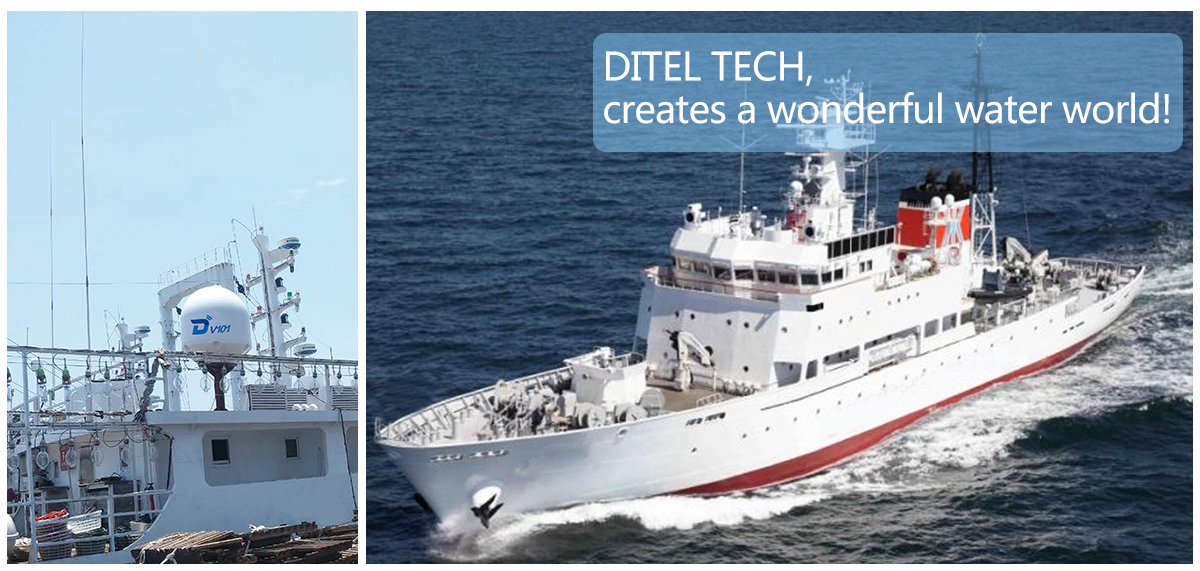 DITEL V101

maritime satellite VSAT

installed on ocean fishing vessel, the stable and full network coverage for the whole vessel provided by DITEL V101 brings great convenience to the fisherman.

DITEL 100cm KU band marine satellite VSAT antenna --

V101

, is an ideal system for large vessel or platform such as global commercial vessels, offshore vessels, oil and gas platform etc. With its 3-axis stabilized platform and 5 patent technology, DITEL V101 offers superior high tracking performance, supporting video monitor, broadband access, web television, remote video conference and VoIP services. By selecting different satellite, V101 can offer service to deep ocean vessels which have high request on broadband.

On the one hand, DITEL maritime VSAT system can bring an endless range of financial benefits to fishermen, such as optimizing and efficient use of all fishing resources operating the ship, fully improving competitiveness. On the other hand, it enormously improves fisherman's living environment and makes their daily contact with loved ones and friends more conveniently.


*
SEND INQUIRY