DITEL V101 maritime VSAT installed on National MSA patrol vessel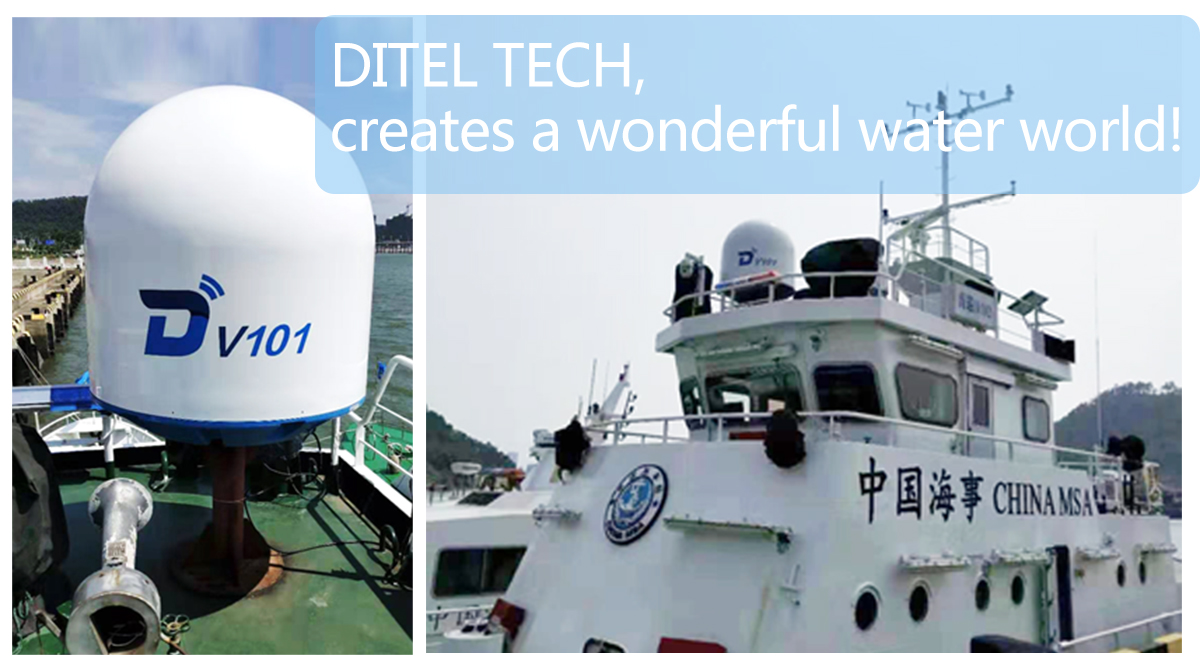 DITEL V101

maritime VSAT

antenna installed on CHINA MSA patrol vessel to meet the high broadband requirement, providing stable and efficient network access for the whole vessel.

DITEL 100cm KU band marine satellite VSAT antenna --

V101

, is an ideal system for large vessel or platform such as global commercial vessels, military vessel, offshore vessels, oil and gas platform etc. With its 3-axis stabilized platform, DITEL V101 offers superior high tracking performance, supporting video monitor, broadband access, web television, remote video conference and VoIP services. By selecting different satellite, V101 can offer stable and efficient service to National MSA patrol vessel which has high request on broadband.

To proceed the critical maritime patrol mission, it is necessary to equip National MSA patrol vessel with excellent maritime satellite communication system. With the installation of DITEL maritime satellite communication system, maritime patrol mission is ongoing efficiently under way. On one hand, crew can get the relevant maritime information on time and have fast connectivity between the vessel and shore regardless of location or conditions with internet access. On the other hand, at their spare time, crew could simply relax themselves through internet, connecting with friends and families with high quality internet or smooth voice communication.


*
SEND INQUIRY