DITEL maritime satellite VSAT V61 installed on 11000DWT Oil Tanker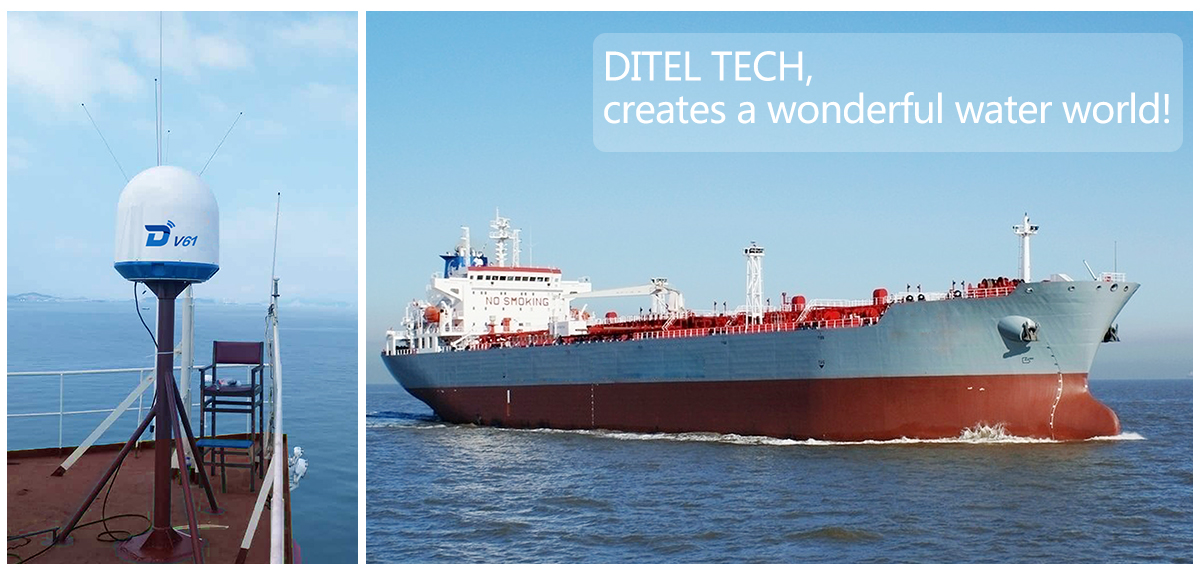 DITEL 63cm

maritime satellite VSAT

V61 installed on 11000DWT Oil Tanker, providing stable and efficient network access for the whole vessel, which made great contributions to both oil economic benefits and security assurance.

DITEL

V61

is a KU band maritime satellite VSAT antenna with 63cm reflector. With its 3-axis stabilized platform, DITEL V61 offers superior high tracking performance, supporting video monitor, broadband access, web television, remote video conference and VoIP services. During the oil transportation at sea, V61 could achieve global automatic satellite switching with several sets of satellite frequency preset and keep the continuous quickly lock despite of vessel shaking.

To assure the safety and acquiring information in time at sea, equipping the oil tanker with maritime satellite communication VSAT system is necessary. While equipped with DITEL excellent maritime satellite communication system, crew on board could stay in touch with fluent internet access. It is convenient to get the relevant work information on time and have fast connectivity between the vessel and shore regardless of location or conditions. Also at their spare time, crew could simply relax themselves through internet, connecting with friends and families with high quality internet or smooth voice communication.

*
SEND INQUIRY